S
ince I got a bit hung up finishing
Tools of Titans last month
, I had to cut back this month's list a little bit. But I did manage to source two audio books to listen to on the trip home for Thanksgiving which I am very much looking forward to…both Thanksgiving and the audio books.
#classic ❤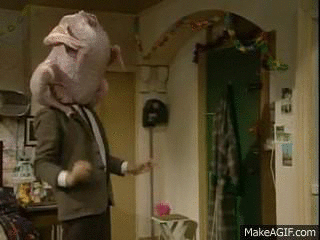 38. Option B
Option B. Facing Adversity, Building Resilience, and Finding Joy. Sheryl Sandberg and Adam Grant. 2017.
39. Hacking Growth
Hacking Growth: How Today's Fastest-Growing Companies Drive Breakout Success. Sean Ellis and Morgan Brown. 2017.
40. Secrets of the Millionaire Mind (Audio book)
Secrets of the Millionaire Mind: Mastering the Inner Game of Wealth. T. Harv Eker. 2005.
41. How Rich People Think (Audio book)
How Rich People Think. Steve Siebold. 2014.
Crushing anything other than…this October?
Turkey, Halloween candy, and books?
I would love to hear your favourites (including candy!!!), recommendations or what you've been reading lately.  Feel free to leave a comment or connect with me on social.
Click here to check out book 37.
xo From my shelf to yours!